One way to protect yourself from getting the mpox virus is by getting the vaccine. At this time, there are two approved vaccines in use for mpox Here are some answers to common questions about the mpox virus.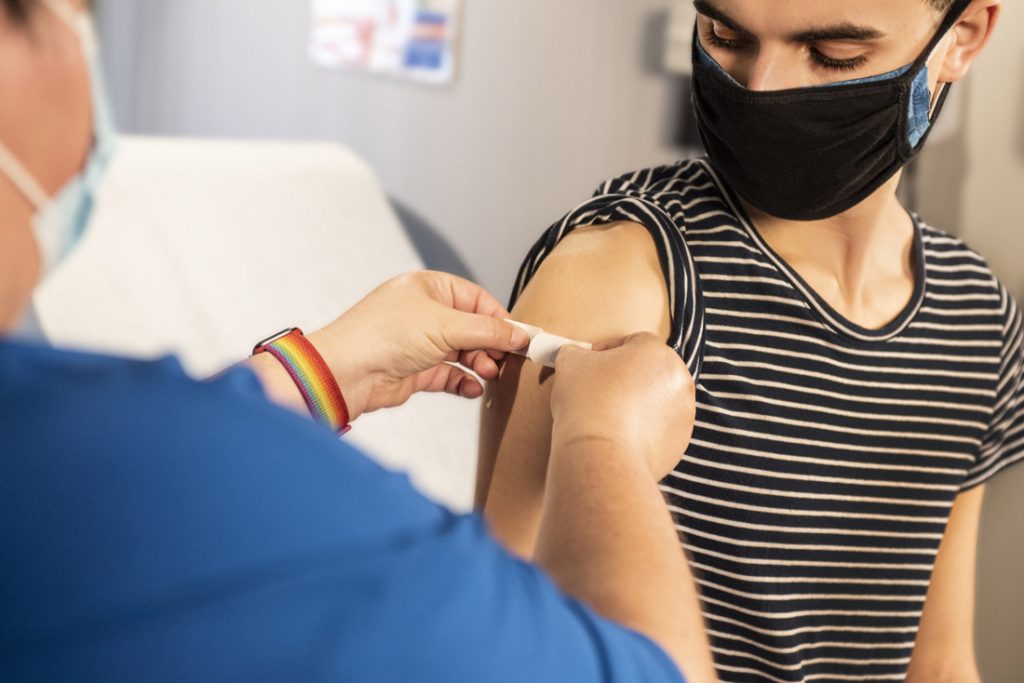 Is there a shot to prevent mpox?
The CDC's web page says that because the mpox and smallpox viruses are genetically similar, vaccines that protect against smallpox can protect against mpox.
The U.S. has two approved vaccines — JYNNEOS and ACAM2000 — that can prevent mpox in people who are exposed to the virus.
We do not yet have data on how useful these vaccines are in this outbreak.
The CDC will collect info about side effects and whether the vaccines work.
How and when can I get the shot?
If you want to get an MPOX vaccine, please contact your local health department. They can tell you what to do and help you get started. Click here to find your local health department.
Who should get vaccinated?
The CDC says the vaccine is advised for:

People who have been in close contact with someone who has mpox
People who may have been exposed to mpox, such as:

People who know that one of their sexual partners in the past 2 weeks has mpox
People who had more than one sex partner in the past 2 weeks in a place with known mpox cases

People whose jobs may expose them to orthopoxviruses.

At this time, Ohio has a limited number of JYNNEOS doses for mpox. Doses are released in the state by the Ohio Department of Health.
What are common side effects of the vaccine?
Side effects are common but usually mild. Most people have redness, swelling and pain where they got the shot. Tiredness, headache and muscle pain can also happen after getting the shot.
What are the steps for getting the vaccine?
The JYNNEOS vaccine is given as two shots, 28 days apart. The ACAM2000 vaccine is given using a series of skin pricks during a single visit.
Maximum protection takes 14 days after the second dose of JYNNEOS and 4 weeks after the ACAM2000 dose.
People who get vaccinated should keep protecting themselves from infection by not having close, skin-to-skin contact, such as sex, with someone who has mpox.
Where can I learn more about the mpox vaccine?
Equitas Health will share news and updates on our website whenever we have them.
You can also check the CDC's facts about mpox at www.cdc.gov/monkeypox, and the Ohio Department of Health's website about MPX.